Go to MISSION STATEMENT
MISSION STATEMENT
We interconnect, engage and share to foster development and empowerment for entrepreneurs, women, youth and communities.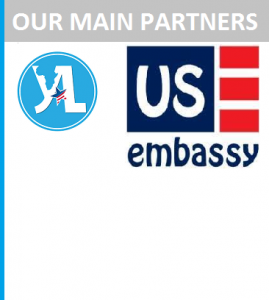 About us
BAM Group Foundation (BGF) is a Non-Profit Making Organization (NPO)
BAM Group Foundation (BGF) is the philanthropic arm of BAM Group of Companies with a mission to empower...
It aims to contribute to improving the lives of communities in Least Developed Countries, through tackling some of the most pressing issues of the country (and continent). Its strategy has three methods:  Interconnecting with and being part of those it serves as well as those who serve it  Engaging with to empower those it serves - Investing through interactions  Sharing our resources with those we aim to affect It fosters human development and economic empowerment with strong emphasis on women, youth and the marginalized. BGF places high premium on equipping its beneficiaries with world class growth and skills and/or general support to enable them eradicate exclusion and poverty in their lives, and contribute significantly to reducing unemployment/non-productivity and the inequality divide. It is its desire to remain a step ahead in terms of development as well as addressing national and international regression issues. The Foundation is active in creating dialogues for societies with particular benefit for women & young people around the country. It employs various communication methods to enhance mouth piece platforms particularly for women and young people around the country towards their empowerment. In 2015 the Foundation activities have largely been in the Media & IT industry through the BAM Group of Companies for 10 years since 2005, making it one of the strongest channels for women and youth voices in Lesotho.
OUR TEAM

Nts'epeng Ts'ita TiKIso
President and CEO
Ts'epang Ts'ita-Mosena
BGF Ambassador